STANDARD COLLECTION DESIGN
Standard collection braille signs are exactly what you need to keep your facility ADA compliant with a sleek, classic look. Whether you are looking for restroom signs, room ID signs, room number signs, pictogram signs, informational signs or window signs, Braille Sign Pros can customize your ADA compliant braille signs with 38 different colors, a variety of font choices, and two choices for corner shapes. Wherever you need braille signs, Braille Sign Pros has standard collection signs - from office doors, to both public and private restrooms, hotel signs, wayfinding signs and more.
Not sure what you need? Call Braille Sign Pros to discuss how to keep your facility compliant with professionally made braille signs. Made right here in the U.S.A., Braille Sign Pros has over 20 years of experience in the industry. Quantity discounts are available and free shipping is offered for orders over $125.
888-297-8577 - sales@braillesignpros.com
---
(Choose by Sign Type)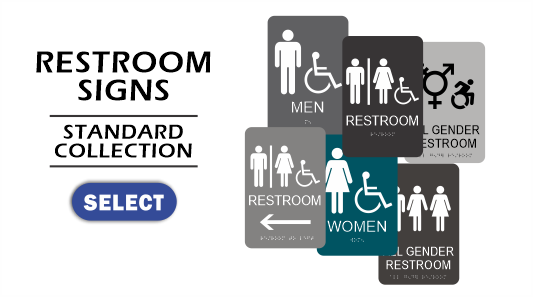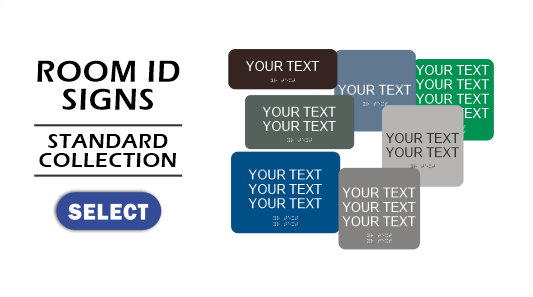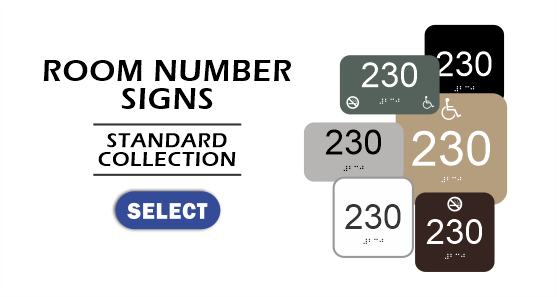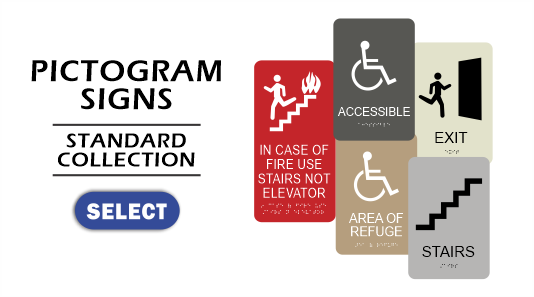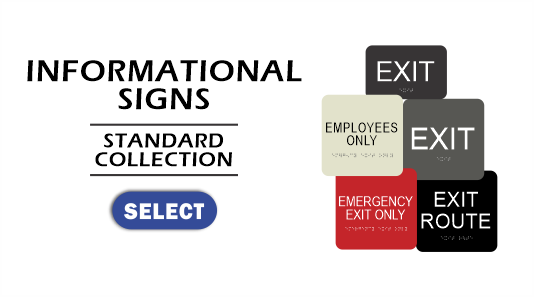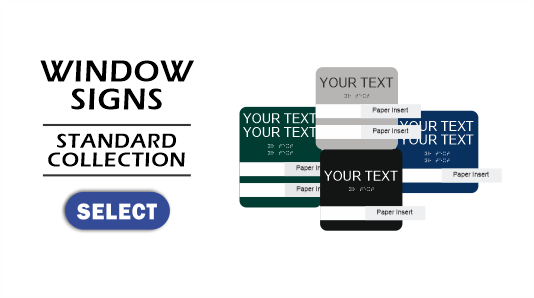 ---